Build The Best Foundation For Your Child With Our Age-Specific Kids Martial Arts Classes
At Premier Martial Arts, we take pride in 
building students up through a series of successes and accomplishments.
That's why our Kids Martial Arts program includes uplifting instruction for students of all ages.
Join us in Mint Hill today and take on an exciting program that will keep your child active, confident, and motivated to return week after week. Learn more or get started today!
Any Age, Any Experience Level – Our Kids Martial Arts Classes Have It All!
We're not here to offer cookie-cutter instruction and "busy work" training. We know that students of different ages and abilities require unique approaches to learning and we're proud to offer that every single day.
From the youngest toddlers to preteens who are just getting started, we have something for every child in Mint Hill and Matthews.
Our Kids Martial Arts Classes at Premier Martial Arts include:
Tiny Champions (Ages 3-4): The most foundational instruction we offer. The goal of our Tiny Champions program is to have fun every day. We introduce basic movements and techniques but rarely spend time correcting students with things like form and approach.
Instead, we maintain a lighthearted atmosphere where students can:
Believe in themselves
Improve their attention span
Take pride in their accomplishments
Little Champions (Ages 5-7): Here, we begin introducing basic skills and development to our young students. Whether they are a graduate of the Tiny Champions program or not, our Little Champions learn from the ground up and challenge themselves with memorization, discipline, and focus.
With an exciting belt progression system, your child can:
Gain attention to detail
Set goals and work toward achieving them
Learn from our instructors and apply new knowledge every day
Kids Martial Arts (Ages 8-12): Our most advanced training for kids, this program extends the class length and asks students to excel in multi-tasking, attention to detail, and total-body control.
Our Kids Martial Arts program offers ranks from White belt through Black, so children of all skill levels are invited to join.
Give your child:
Physical strength and coordination
Self-confidence in everything they do
An appreciation for the learning process
Students 13 years and older are invited to train in our Adult Taekwon-Do program! Check it out today! 
Our Kids Martial Arts Classes Are Building Skills For Life
Whether your child goes on to be an accomplished martial artist or a professional in some other field, we're committed to giving them the tools to excel in all aspects of life. From the classroom to their home life and even into adulthood, your child can learn to rely on everything we teach at Premier Martial Arts to find success.
We're proud to help your child learn:
Teamwork and leadership skills
Respect for others in any situation
Self-confidence and pride in everything they do
Give Your Child A Boost Today With The Best Kids Martial Arts Classes Across Mint Hill and Matthews!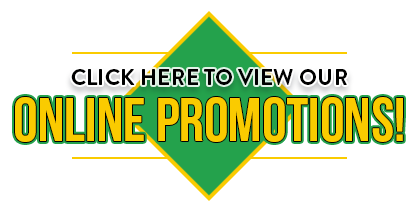 Don't settle for good enough. Give your child access to the best Kids Martial Arts training around. Our team is full of accomplished instructors and we're dedicated to helping students of all ages and abilities feel supported from day one.
Just us at Premier Martial Arts in Mint Hill today! Just fill out the short form on your screen to learn more!